7 Day Alaska: Aurora & Igloos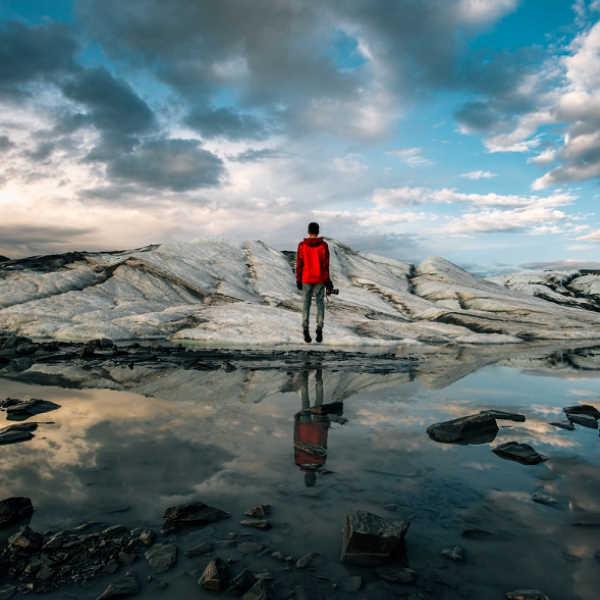 7 Day Alaska: Aurora & Igloos
The dynamic winter landscapes of Alaska invite you to take an unforgettable journey through their scenic vistas and natural wonders. Immerse yourself in days of active adventure - hiking the Matanuska Glacier, snowmobiling to the White Mountains, and riding in a dog sled. As the curtain of night falls, watch the wondrous Northern Lights dazzle above you.
The adventure begins in Anchorage, where you'll be greeted by your private driver-guide before transferring to your accommodation. Explore Alaska's legendary Turnagain Arm waterway, home to diverse wildlife and stunning scenic vistas. Visit the Alaska Wildlife Conservation Center, a nonprofit organization dedicated to preserving Alaska's wildlife. Here you can experience an up-close encounter with some of the state's most iconic inhabitants, providing great photo opportunities. Immerse yourself in the majesty of a true geological wonder as you hike the Matanuska Glacier. Join your private guide and traverse one of the state's most accessible glaciers, feeling the crisp snow crunch under your cleats. The next day, glide along the waters of Blackstone Bay and Prince William Sound in a shared glacier and wildlife cruise. Marvel at the stunning tidewater glaciers, towering mountains, and the temperate rainforest that surrounds you.
Fairbanks offers a change of scenery and the Borealis Basecamp sets the stage for an unforgettable stay. This truly unique property invites you to unwind in an exclusive fiberglass igloo, each boasting curved windows for comfortable Northern Lights viewing. When daylight replaces the dazzling turquoise hues, enjoy a private tour through spectacular Alaskan backcountry aboard a snowmobile. Ride alongside the Trans Alaska Pipeline until you reach the opening to the White Mountains recreation area. Spend time at leisure on a self-guided snowshoeing excursion before meeting a team of enthusiastic four-legged athletes in an exclusive dog sled adventure.
Kensington Tours creates private trips from the world's finest ingredients. Tailor-made with care by your personal Destination Expert, your personalized trip is always a one-of-a-kind experience made just for you. Expert local guidance and 24/7 service come standard.
We create personalized trips based on your preferences, this means no two trips are the same. Our expertise in over 90 countries worldwide means we take on all the complexities and logistics of planning your trip, so you can simply enjoy.
Whether you're looking for culturally immersive experiences, relaxation, culinary delights, exclusive access or unique places to stay, we make it happen. While your local private guide takes it one step further by helping you authentically experien
...